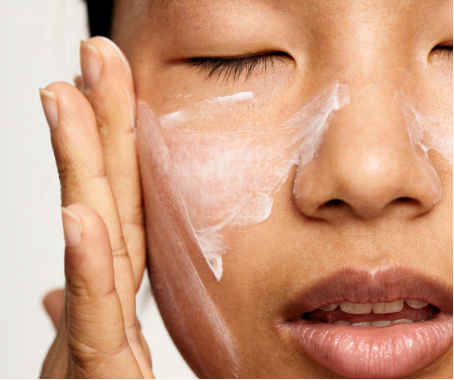 Founded by Science
Recommended by Professionals
Senté is not an overnight success. They are pioneers in medical grade skincare who discovered the process to replenish our skin's diminishing supply of Heparan Sulfate. It's a natural component of our skin that performs to regulate inflammation, control visible redness, restore even skin tone, and retain its hydration along with plumpness and firmness.
Their clinically-derived Heparan Sulfate Analog (HSA) has been used by medical professionals for decades to aid in the body's healing process of inflammation. Senté was the first and only company in the world to successfully modify a form of HSA that can be infused into topical products to help repair damaged skin.
Since 2007, Senté has been assisting physicians address the uneven skin concerns of their patients. Now Senté is available directly to you.
Meet Heparan Sulfate Analog or, as we like to call it, HSA.
Senté's Heparan Sulfate Analog (HSA) is a patented and proprietary molecule that mimics the effects of Heparan Sulfate, our skin's natural repairing molecule. As we age, the amount of Heparan Sulfate in our bodies decreases, leaving our dermal cells exposed and vulnerable. Without this built-in defender, our skin ultimately becomes dehydrated and more susceptible to stressors that trigger chronic inflammatory issues like redness, drying, itching, and discolouration.
Senté is the first and only brand to successfully design a low molecular weight version of Heparan Sulfate (Senté HSA) that allows it to be absorbed into the skin. This provides a natural boost to our skin's immune response to inflammation and promotes a healthy skin barrier.
The best part? Because HSA comes from a naturally-occurring component of our skin, it works on all skin tones and types.
Heparan Sulfate Analog (HSA), the primary ingredient in all Senté formulas, emporwers your skin to work for you, resulting in a direct path to healthy skin.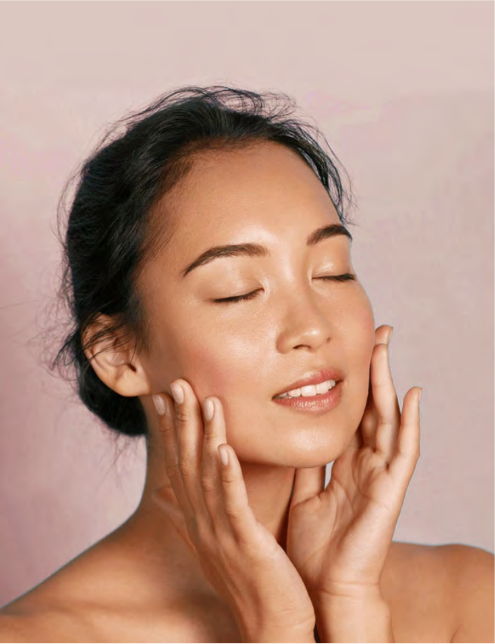 Innovative HSA technology is:


Clinically Tested & Physician Recommended


Well Tolerated by All Skin Tones & Types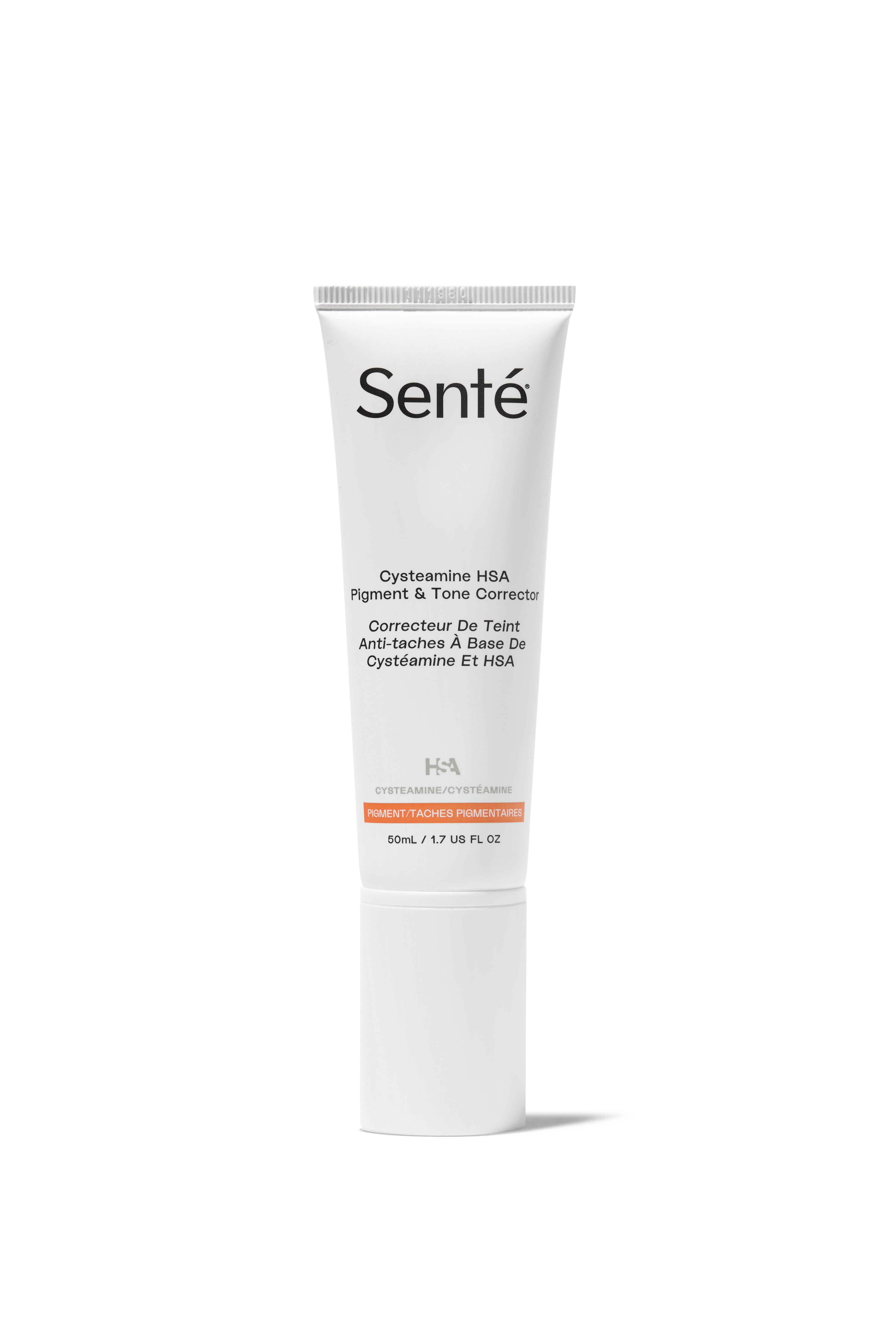 For Professionals 
Senté Cysteamine HSA Pigment & Tone Corrector
This hyperpigmentation mask is formulated with a powerful blend of Cysteamine and Heparan Sulfate Analog (HSA). This cutting-edge solution is designed to transform your skin, delivering a more even complexion and visibly improving the appearance of dark spots in as little as 8 weeks, with optimal results achieved at 16 weeks of consistent use. Our mask uniquely targets both hyperpigmentation and inflammation, providing a safe, long-term solution without the risk of photosensitivity commonly associated with some other treatments. Harnessing dual technology, this hydroquinone-free formula is suitable for all skin types and offers a quick 15-minute treatment that seamlessly fits into your skincare routine. Experience the confidence that comes with a brighter, more radiant complexion with our hyperpigmentation mask.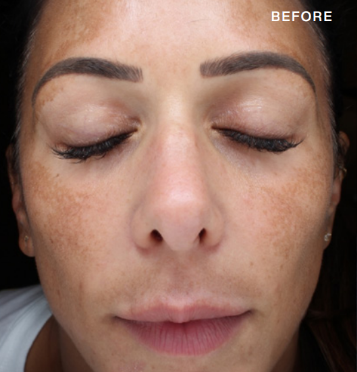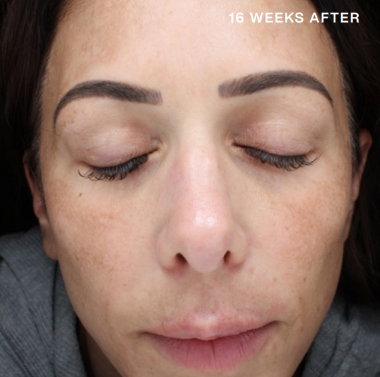 Hyperpigmentation and uneven skin tone.
Diminished the visibility of hyperpigmentation and achieve a more even skin tone.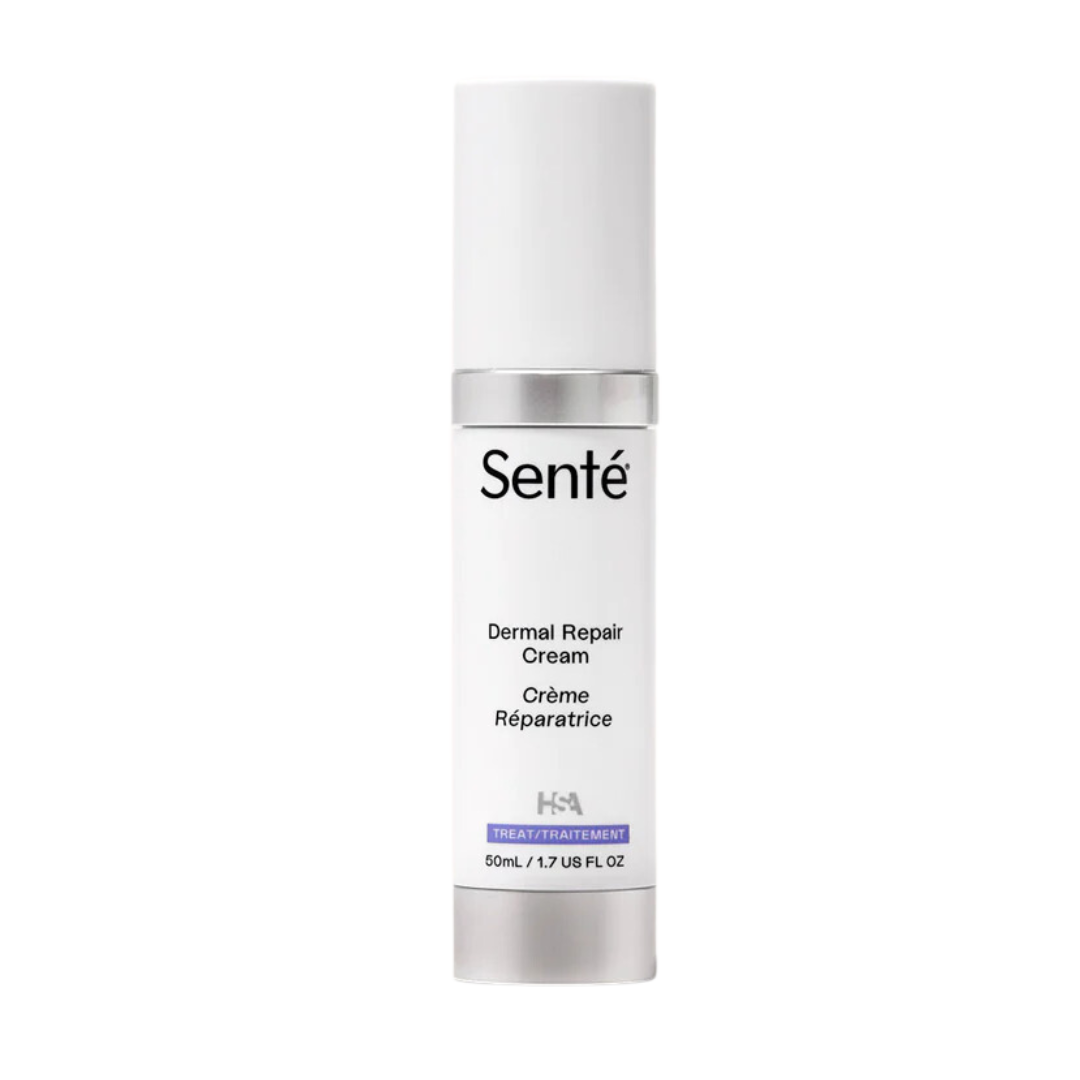 Dermal Repair Cream
Hydrating Repair Cream is designed to reduce the visibility of redness, discoloration, and improve overall skin vitality. With consistent use over just four weeks, it brings forth a remarkable transformation, promoting a more even complexion that radiates health and vibrancy. Ideal for post-procedure skincare, it combines effectiveness with gentleness, catering even to individuals with rosacea-prone skin. What truly sets this cream apart is its ability to effectively combat inflammation, thereby contributing to the visible improvement of both skin tone and texture. Say goodbye to skin concerns and hello to a rejuvenated, luminous complexion with our Hydrating Repair Cream.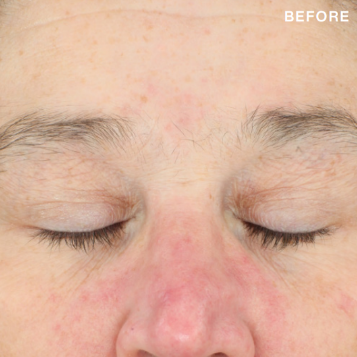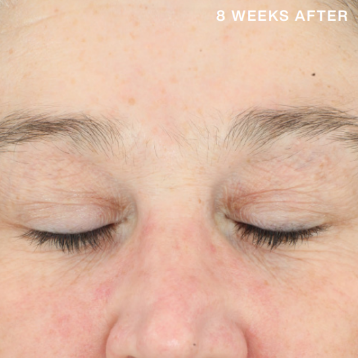 Sensitive and irritated skin.
Diminished redness and irritation.