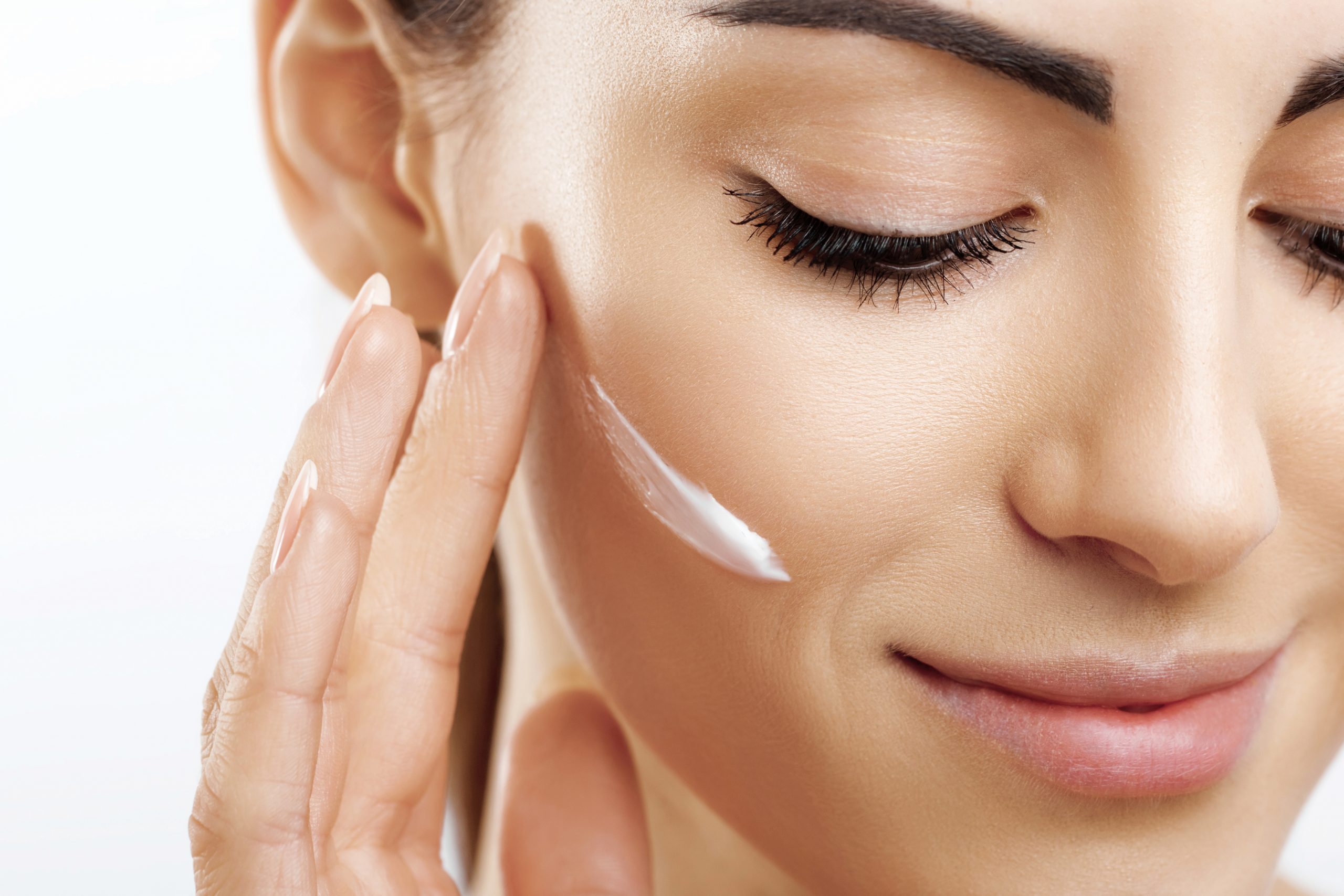 Founded by Dr Christopher Zoumalan with years of research to wound-healing, hyperpigmentation and other skin issues, Skinuva is the revolutionary skincare product formulated with highly selective synthetic Growth Factors to treat scarring and hyperpigmentation issues.
Backed by Clinical Studies, Skinuva products are recognised as the most advanced topical scarring and hyperpigmentation treatment products in the industry with Growth Factors incorporated.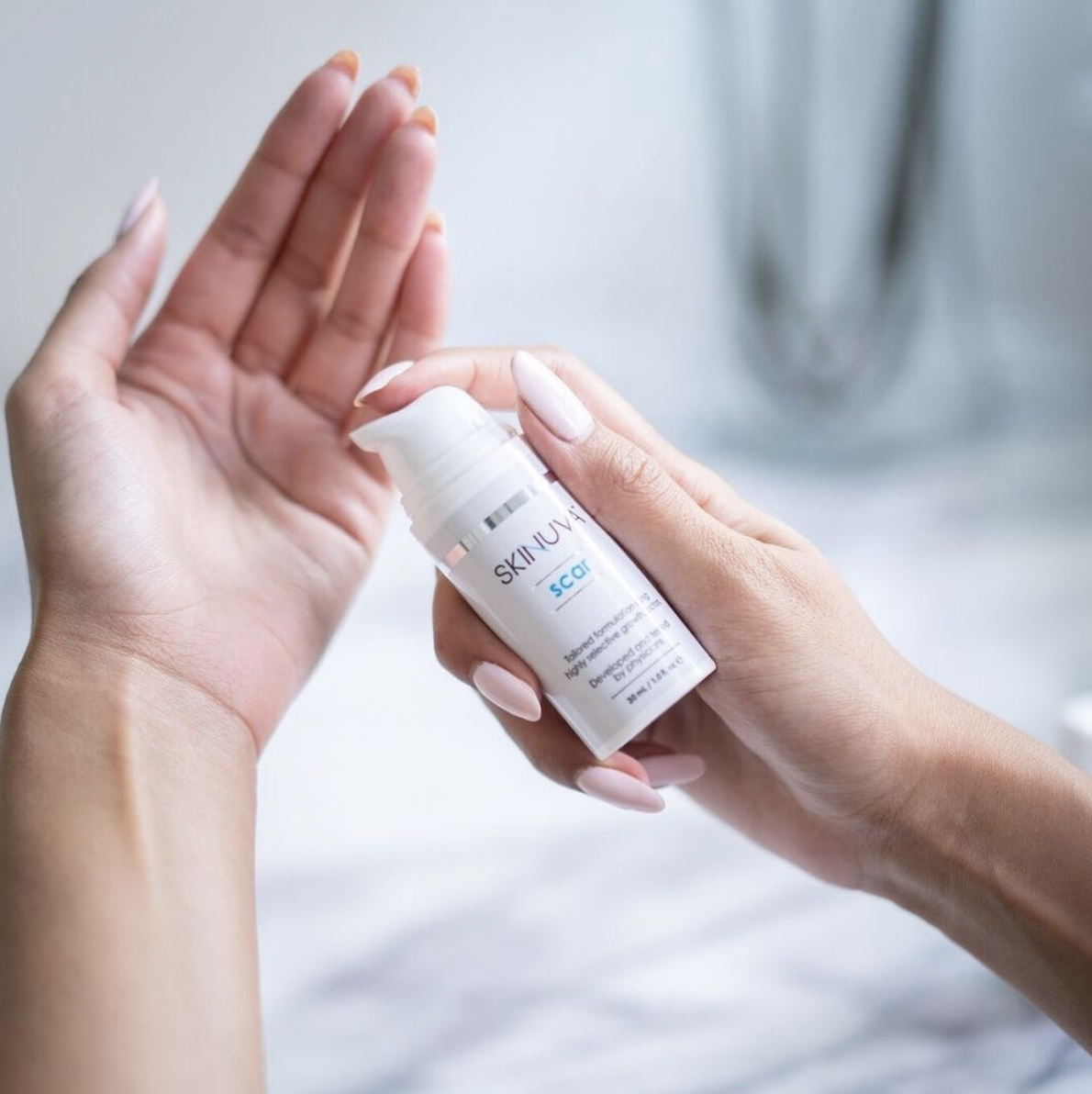 Skinuva® Scar
Shown to be 2X more effective than traditional silicone cream from clinical trials!
Skinuva® Scar is a revolutionary scar cream that was found to have improved the appearance of scars in minimal time, using selective synthetic Growth Factors and other clinically proven ingredients in its formulation.
Scars typically mature within a year and it is recommended to start scar treatment ideally within a few weeks post-surgery with Skinuva® Scar for optimum results. Use Skinuva® Scar on post-surgery scars twice a day for a minimum of 3 months, up to 1 year for new scars.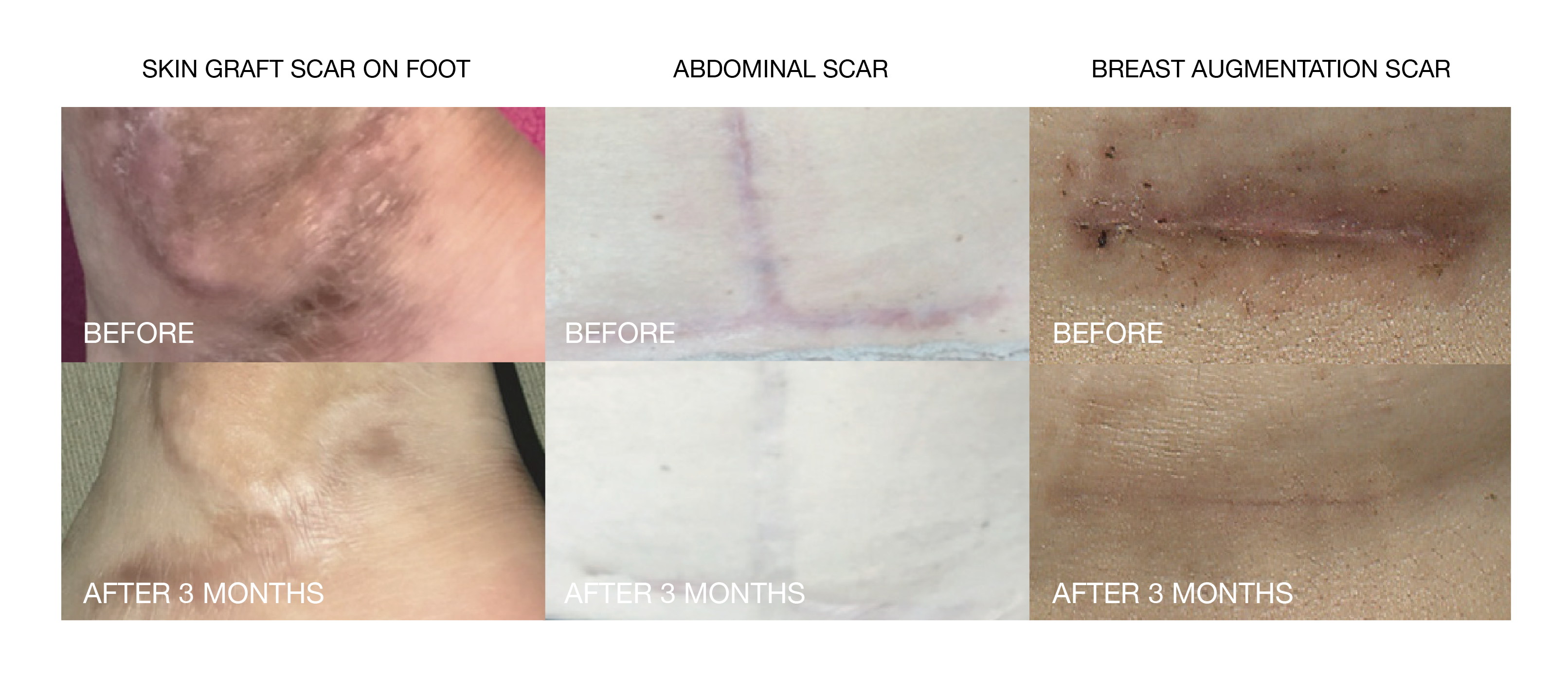 "Skinuva® Scar is a really amazing scar cream, it changed my scar so much more than I ever imagined. In just a month, I began to notice that my scar became softer and lighter. It really helped improve the thickness of the scar too. I never thought that a scar cream could be this good!"
-Iris M.
"Skinuva® Scar was surprisingly easy to use and I noticed my scar fading by the first month. I've been using the cream now for 3 months, and I'm still noticing improvements. I would most certainly recommend this to my friends and family who have scars from surgery."
-Heidi S.
Skinuva® Brite
Skinuva® Brite is the state-of-the-art non-hydroquinone (HQ), safe and effective hyperpigmentation treatment that consumers have been looking for. It has been shown in the recent clinical trial that Skinuva® Brite is nearly 30% more effective in improving hyperpigmentation than the traditional HQ 4%.
As with the Skinuva brand ethos, Skinuva® Brite was developed with extensive scientific, medical research and clinical studies. The formulation of Skinuva® Brite includes selective synthetic Growth Factors, Tranexamic Acid, Vitamin C and Arbutin. The Skinuva® Brite formula was tested by the Skinuva team of doctors and scientists to be well-tolerated with minimal irritation and redness as compared to traditional skin brightening ingredients such as hydroquinone and retinol.
Skinuva® Brite can be used on melasma, post-inflammatory hyperpigmentation, under-eye hyperpigmentation and sun spots (solar lentigines). For optimum hyperpigmentation lightening, consistent long-term usage, twice a day is recommended.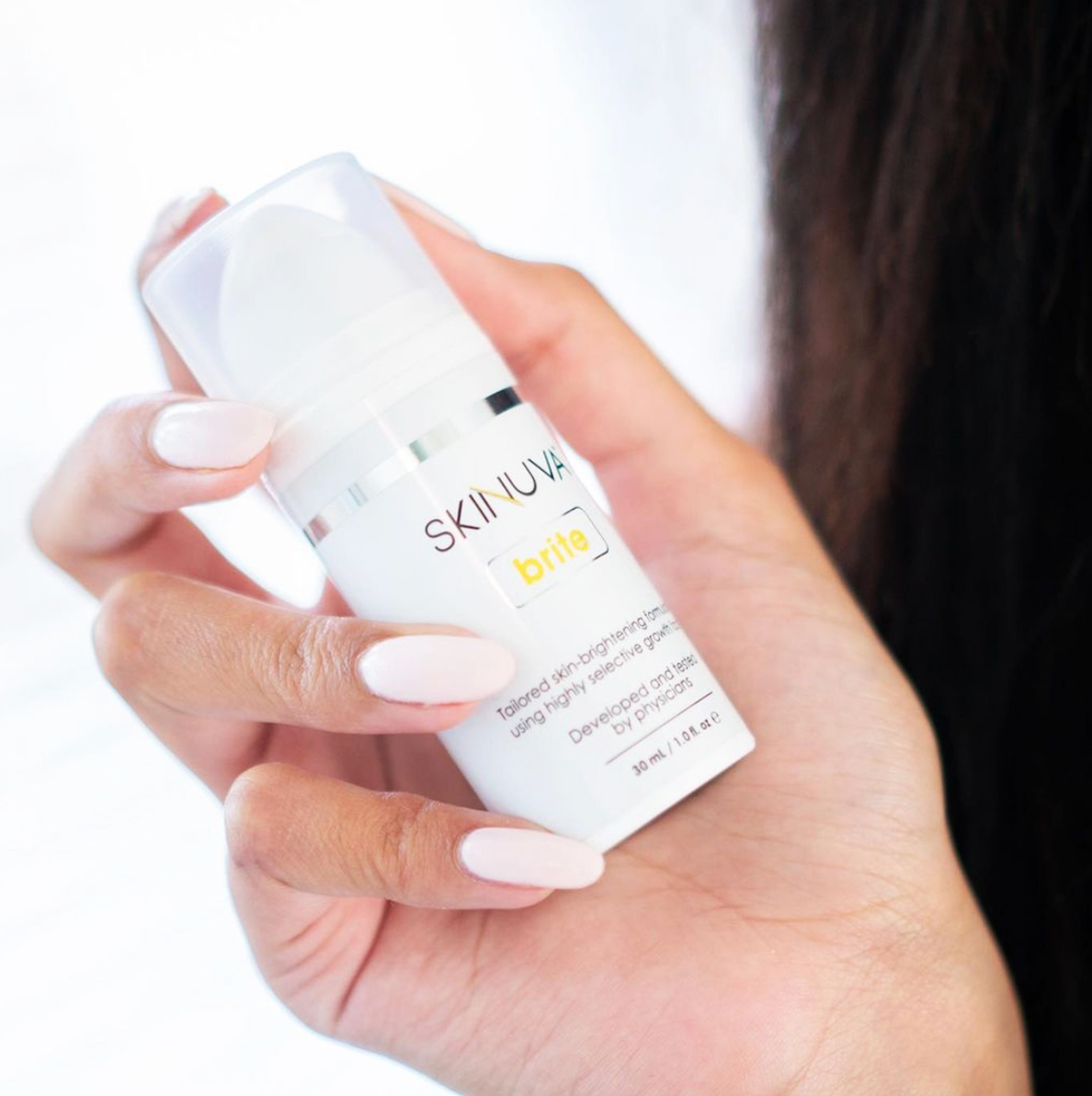 "I suffer from melasma and atopic dermatitis, and have not been able to find a product to effectively improve my pigmentation. Skinuva® Brite improved my hyperpigmentation and I can tolerate it without having any skin issues."
-Rosie A.
"I didn't feel comfortable using hydroquinone for long term use, despite it helping my hyperpigmentation. I wasn't able to find a suitable alternative that would provide a similar result but without the side effects. I was recommended Skinuva® Brite by my dermatologist, and I was incredibly surprised by its pleasant texture and ease of use.
My pigmentation has improved far better than any other product that I've tried in the past."
-Maria P.